The COVID-19 pandemic is a far-reaching crisis that has tested the very foundations of businesses across the United States. The foodservice industry ranging from local supermarkets to large-scale food producers like George's has been at the forefront of the fight to maintain a vital, safe and reliable food supply for America.
At George's, we are committed to ensuring that the well-being of our team members, customers, and consumers remains paramount.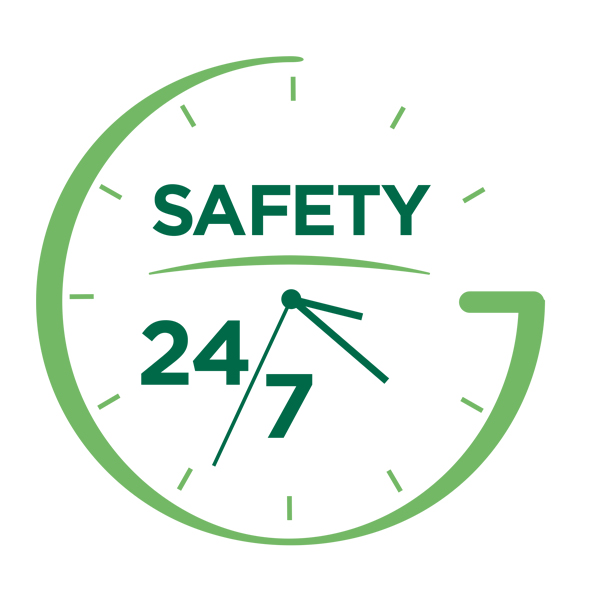 Enhanced Safety Measures
In early March, George's activated enhanced safety protocols at all our locations across the country. These measures include:
Team member screenings (temperature checks, periodic symptom and temperature checks throughout the facility, etc.)
Mandated use of provided face masks and added workstation partitions
Provided team members with face coverings to use away from work
Enhanced sanitation and social distancing protocols (visual distancing cues, posters, signs, etc.)
Added additional breakroom space and staggered break times, to aid in social distancing behaviors
Installation of partitions and/or physical barriers between workstations in all areas where team members cannot reasonably social distance
Staggered shift start times to eliminate bottlenecks at screening and at the time clocks
Addition of multiple sanitization stations throughout our facilities to encourage hand hygiene, including many stations that are touch-free or foot operated
Enhanced use of GMP monitors to conduct observations at handwashing stations to ensure proper handwashing procedures are followed, education for team members of proper handwashing, and periodic symptom and temperature checks throughout the facility
Institution of an immediate and aggressive educational campaign on best practices for social hygiene, social distancing, and signs/symptoms of potential COVID-19 infection
Addition of visual cues (e.g., floor markings, signs) as a reminder to maintain social distancing
Limitation of external visitors (vendors, contractors, etc.) to only essential services and screening of any such visitors
Increased ventilation in our facilities to help minimize potential exposures
Restrictions on all business travel
Teleworking arrangements for applicable team members
These, and many more measures, were complemented by rigorous investigation processes to identify any team members who may have been in close contact with anyone who has tested positive for COVID-19 and instructions to those team members to quarantine or follow CDC guidelines.
Adapted Team Member Benefits
While we recognize the importance of ensuring team member safety at our locations, we also believe that it is our duty to provide team members with the tools and benefits to have a healthy home life. We have provided safety and hygiene instructions in six languages and pictograms to ensure full understanding by our entire team. In addition, we announced a number of team member benefit adjustments in March 2020, including:
Modified attendance policy for COVID-19 related absences
Waived copays for team member medical plans for telemedicine, medical visits related to COVID-19, and COVID-19 testing in-network
Established Employee Assistance Program (EAP) line to emphasize emotional and spiritual wellbeing of our team members
Instituted a rigorous educational campaign to inform team members of best practices for social hygiene, social distancing, and signs/symptoms of potential COVID-19 infection
Provided paid leave via our short-term disability program for team members who have extended absences due to COVID-19 or other serious illnesses, along with a similar benefit for team members who may be directed to self-quarantine based on potential COVID-19 exposure
We have also developed an Infectious Disease Response Plan, implemented in conjunction with appropriate local authorities, establishing a process to utilize if a team member contracts COVID-19. Note that per the FDA, there is currently no evidence to support that the SARS-CoV-2 virus can be transmitted to humans through food or food packaging materials.
We understand the critical role that George's continues to play in our local communities and across the United States, now and in the weeks to come. We have distinct responsibilities to our team members, growers, and the communities in which we operate, as well as an obligation to maintain the integrity of the food supply chain. Accordingly, we will remain vigilant and continue to adapt our practices to ensure the continued, healthy operation of our facilities and the safety of those they employ.
Please check back in the future for more information and ongoing updates.